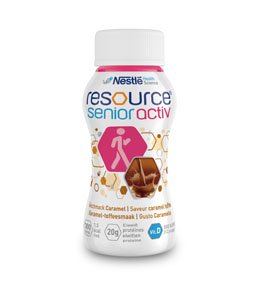 Resource SeniorActiv is specifically formulated to target the nutritional needs of the elderly when they require increased energy and strength, such as following a fall or fracture or for the management of undernutrition and frailty.

It provides 300 kcal, 20g of protein and increased levels of vitamin D, calcium and EPA/DHA in a 200ml serving.

It is a nutritionally complete Food for Special Medical Purposes for use under medical supervision.
---